Escort Reviews
added by
Az...
for
Fresh Turkish Escort Simge Experience Great Erotic Moments
on
04 March 2019
Photos are not belonging to her! She is pretending her self around 25 but the one who came with this name at meeting was over than 30 and totally different than these photos on her profile. I cancelled the meeting and she requested the charge for the cab and I refused. Do not waste your time dudes..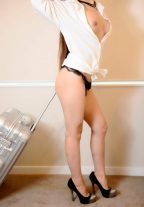 added by
Ra...
for
New Hot Casile Deep Throat CIM Girl
on
28 January 2019
Useless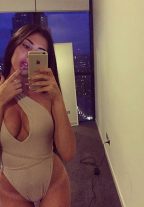 added by
Ja...
for
on
29 November 2018
She was amazing!!!
Was the perfect choice, if you're looking for a Asian girl . Exactly what every man can wish, tall, Asian girl , with boobs. The way how she look, how she did everything.. omg.. I think I fall in love
added by
Ja...
for
Erotic Massage Anal Escort Girl Lulu Explore My Hot Body
on
29 November 2018
My night spent with beautiful and amazing girl #LULU, was amazing.
She is a stunning brunette with perfect shaes, and all the curves in the right places.
She has a beautiful face with perfect while smile.
Her services are wonderful .
she is mindblowing.
i would totally recommend her to all the man that respect theselves , even if i want to keep her just for myself .
***see you soon***
added by
Se...
for
Super Sexy Escort Blonde Babe Clara
on
25 November 2018
Absolutely fantastic. Pure pleasure, delightful personality, perfect voice, could not have found a better woman to spend my last night in Auckland with.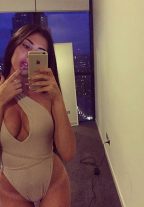 added by
Kh...
for
on
19 October 2018
this girl not like on heer pic!!! fake!! and smells alcohol!!!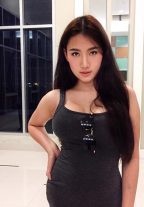 added by
De...
for
High Class Companion Escort Model Lilly WhatsApp Me
on
01 October 2018
She's a scammer. I booked her for 10 hours. But she Didn't stay full time and cheat money from me. I called her at 4pm but come at 10pm. Take me to bar, spent lots of my money and scam. Webt back to hotel around 1am, had sex for 1 time. And tried to cheat more money. Then go back at 4am. This girl is a scammer and don't book her.
added by
Ri...
for
Super Sexy Keyla Top Escort Girl In Town WhatsApp Me
on
25 September 2018
Booked her for an hour, I had the best time with her. She was nice and lovely, smelled great and ready to please. Loved every bit of intimacy shared with her. I am trying to book her again, but too bad her WhatsApp doesn't seem to be working.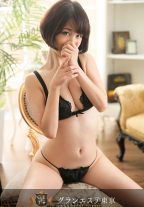 added by
Er...
for
Stunning Beauty Sweet Escort Rui Fujisaki Best Erotic Massage In Town
on
25 September 2018
Ms. Rui has a comforting air as well as beautiful looks. My body and mind was totally healed just by talking with her.
Besides them, massage skills are considerable.
I could be satisfied enough, but furthermore, she also has great skills at erotic things. She teased me, and made me ejaculate with a fast and slow motion.
added by
Er...
for
Friendly Open Minded Escort Ren Mizumura Stunning Body
on
25 September 2018
She's cute, beautiful, gentle and friendly …… she is a wonderful charming woman
I felt a lot of it.
That was a my first experience… ….
Thank you so much.
Next time I would like to enjoy it in a longer time.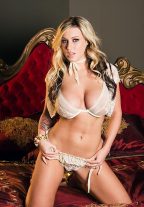 added by
Bi...
for
Sex Fun Together Escort Iva GFE Experience
on
23 May 2018
Classic bait and switch
Didn't provide advertised services
Definitely not the girl in the photo
Was hours late
added by
Sc...
for
Naughty In Bed Escort Bee Massages Kissing Wet Tight Pussy
on
22 May 2018
Beautiful, fun loving, friendly and an excellent GF experience! Do yourself a favor and meet Bee LT, you'll be glad you did! Bee loves to dance, play pool and is a tiger in the bedroom after a night of drinks and fun.
added by
Jo...
for
Big Boobs Caprice Sexy Escort Girl
on
11 January 2018
She is active and playful for outcall. I had a perfect time near the Dubai beach. Her Moroccan nature made everything sensual, and I felt like I knew her from a long time before.
added by
Jo...
for
Sandra Horny Busty DD Chick Real VIP Girl
on
11 January 2018
I went to her because I wanted to try a real Baltic beauty. They are known to be one of the tallest and sexiest in Europe, and that is not wrong. She was hot and tenuous the whole time.
added by
Jo...
for
Russian Gerda Amazing Full Service Girl
on
11 January 2018
I can say that she is a very great lady for some sexy time. She allows using stimulating sex toys so I cannot complain that she wasn't up for something that I wanted to try.
added by
Jo...
for
100% Real Czech Angelina Tantric Massage Dubai Marina
on
11 January 2018
She was my choice for 4 hours. The rate and pictures correspond to what you can get from her. I wouldn't even want anything more from her as she did way more than other women.
added by
Jo...
for
Young Pinar Turkish Best GFE
on
11 January 2018
If you need a massage, I suggest trying her. She does magic with her slim fingers. At the same time, she has a very curvy figure. You go, girl!
added by
Jo...
for
Young Russian Escort Nergiz
on
11 January 2018
She is an excellent GFE choice for those who like a full figure. I had a lot of places where to grab her. I forgot about everything else, and that rarely happens.
added by
Jo...
for
High Class Escort Companion Gemma
on
11 January 2018
My friends and I decided to book her and had some perfect time. We left more than just 100% satisfied. She was doing everything that we wanted and even much more. I felt very non-restricted with the whole thing.
added by
Jo...
for
Big Boobs Escort Bruna Waiting For you
on
11 January 2018
She was an ultra-sexy lady and with a fantastic approach to whatever I selected. I never expected such a great outcome. I also didn't know that I can cum so many times!